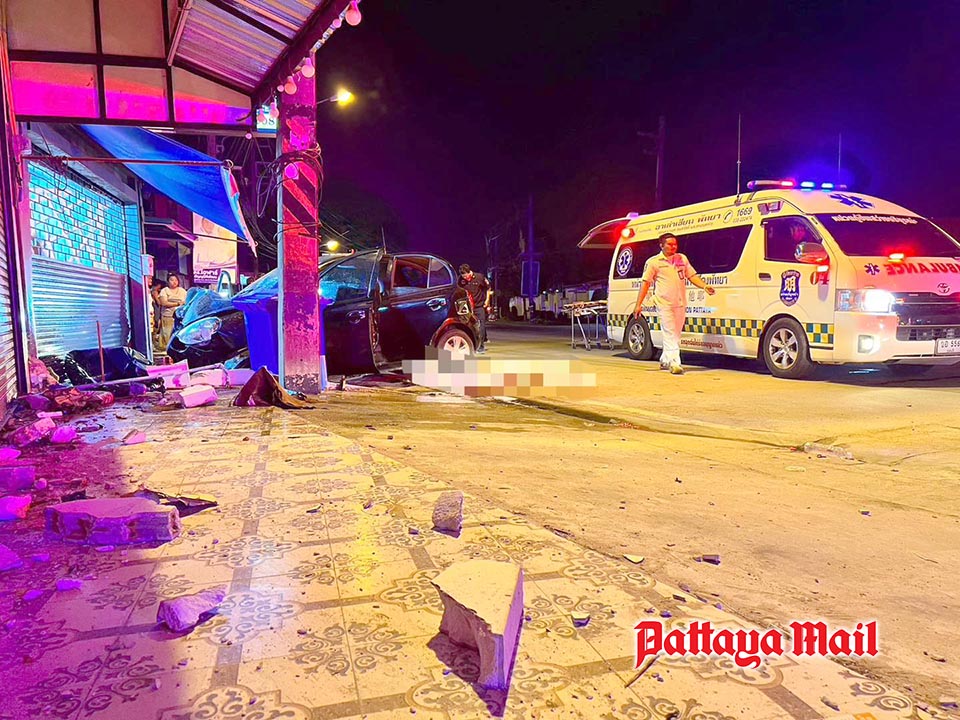 One male was eliminated and 2 Laotians hurt when their cars and truck crashed into a shop in Huay Yai district, east Pattaya.
Wirat Yodaoi, 47, passed away at the scene of the over night April 2 crash at the Restriction Na junction in Moo 5 town. Laotian Souliya Thongbai, the 47-year-old chauffeur of the Nissan March, suffered a damaged arm and was knocked unconscious.
Rear seat guest Bonpieng Piengjan of Laos, 25, suffered small injuries. They were dealt with at a close-by medical facility.
Cops approximated at the Nissan March was taking a trip at high speed and overshot the curve, knocking into a paint store. The cars and truck was damaged. The dead male was not using a safety belt.
Bonpieng stated the 3 were headed back to Khao Maikaew from a club in Pattaya. She was sleeping and the crash woke her up.