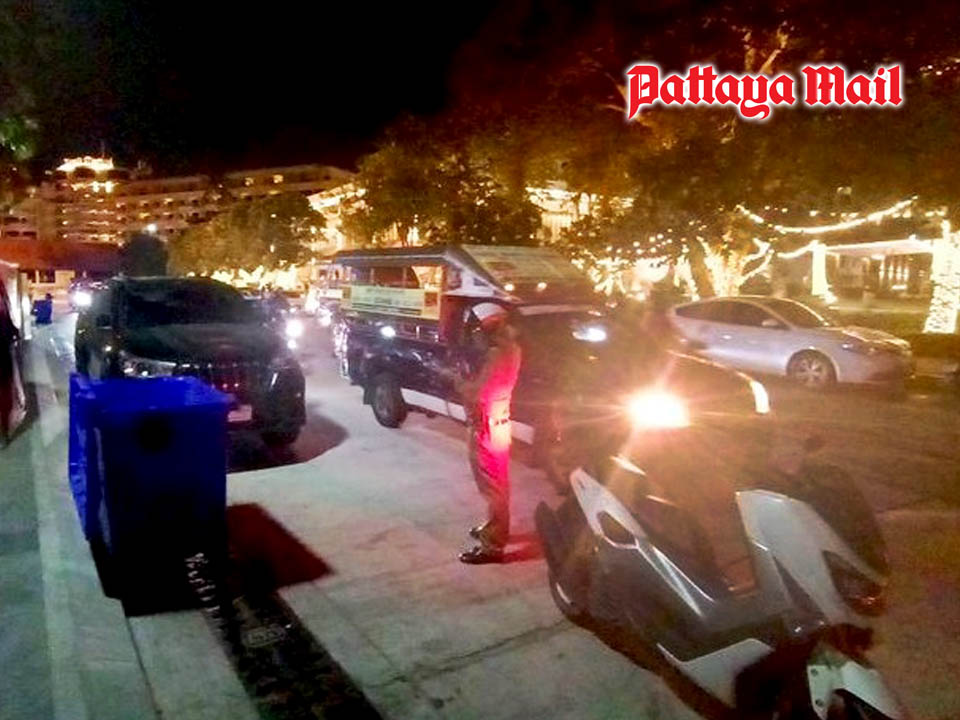 In spite of two-meter no-parking indications, individuals continue to park on the incorrect side of Beach Roadway.
Authorities had a field day March 11 composing tickets for vehicle drivers who neglected or in some way didn't see the indications along the seaside half of Beach Roadway.
Parking was disallowed on the western side of the street on March 1 after being permitted the previous 2 years.
More than 30 cars were spotted parking unlawfully in between the Dusit Curve and Soi 5 on Saturday. Many came from Thai travelers sitting and consuming on the sand close enough to see polices composing them tickets.
Authorities likewise utilized speakers in an useless effort to get individuals to move their cars.