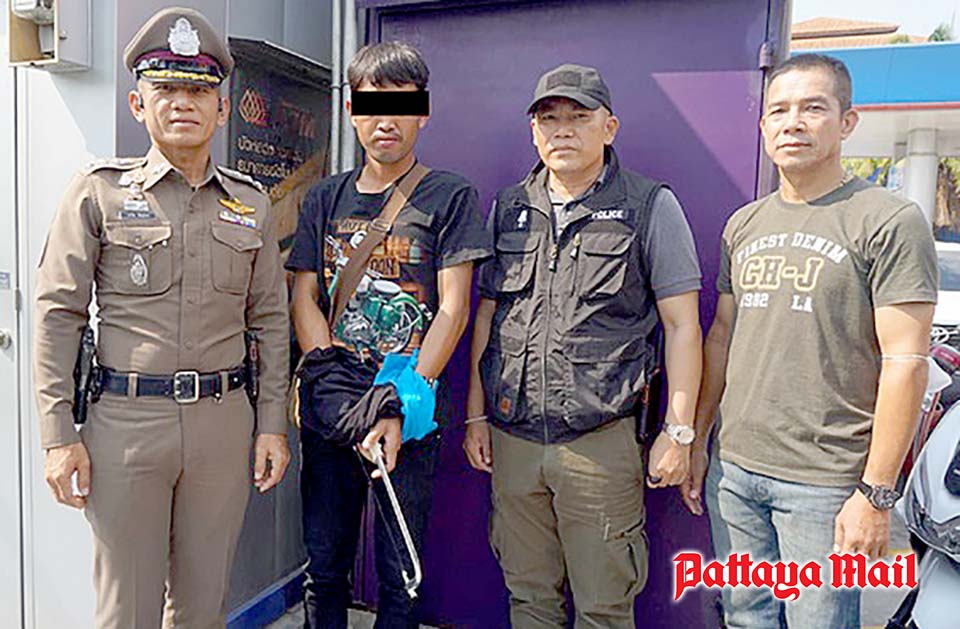 A Pattaya celebration young boy was detained attempting to get into an ATM at a Sukhumvit Roadway gasoline station.
Wasan Kerdmongkol, 31, was captured in the act, utilizing a mill, hacksaw, hammer and other tools to break open the Siam Commercial Bank ATM at the PTT station in South Pattaya Feb. 22. All he handled to do was rip open the ATM's shell and damage the safe within.
Authorities stated Wasan originated from Chaiyaphum a week back and leased a home with strategies to remain for a month. However partying non-stop, he quickly lacked cash and admitted he chose to bust open an ATM to money his night life practice.
ATMs are infamously tough to get into and a bank-system alarm signaled authorities as quickly as Wasan began banging. They got here and captured him red-handed.