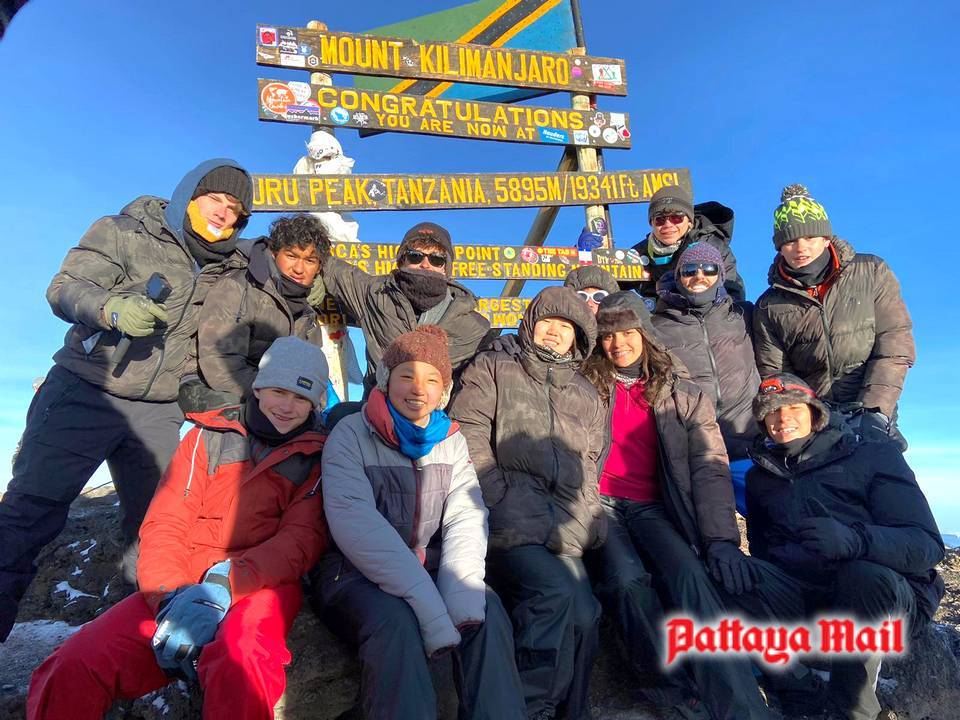 At 7:04 a.m. on March 1, 2023, Stephen Fabia, Kili '23 Exploration Leader and all eleven of the incredible trainees of Regents International School Pattaya effectively made it to the top of Mount Kilimanjaro, the greatest freestanding mountain on the planet!
After 6 days of treking and rushing through the heat, the rain, the snow and the freezing cold, it was all worth it when, after an 8-hour push through the night, they lastly reached the top; Uhuru Peak.
" At 5980 metres, our trainees have actually accomplished something really unbelievable in having 100% of the group reach the top. This is an experience that will cope with them permanently and we are all so extremely pleased with them." Stephen Fabia stated excitedly. "We did it!"
The instructors, personnel and trainees of Regents International School Pattaya appreciation and praise the following trainees who have actually made history and accomplished world acknowledgment by reaching the top of Mount Kilimajaro: So Minutes Jin (Year 12.2), Snhawan Pimrapat (Year 11.2), Gabriela Lozano (Year 12.2), Alexander Brent (11.2 ), Kevin Brandt (Year 12.2), Toby Felts (11.2 ), Louis Forsans (Year 12.2), Lorenzo González (Year 11.3), Egor Guzeev (Year 8.3), Swarit Kumar Singh (Year 12.3) and Alexandre Benchoula (Year 11.3).