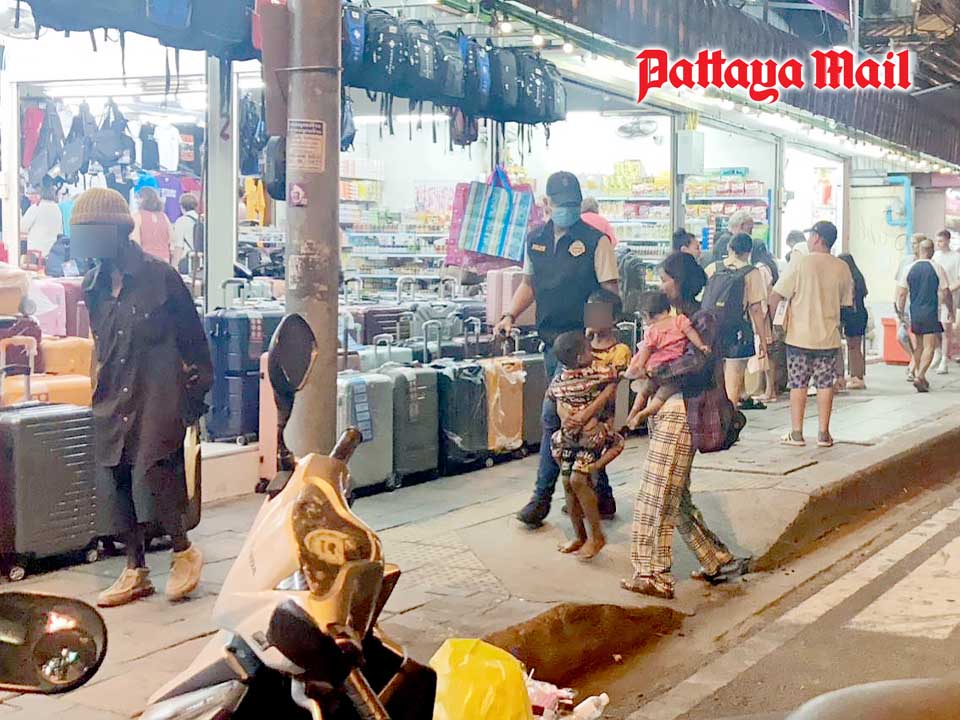 Authorities assembled 9 beggars utilizing kids to ask for cash in Pattaya.
Pattaya and Chonburi cops, Anti-Human Trafficking and Migration cops, and Chonburi Social Advancement and Person Security Department staffers patrolled Feb. 27 along Pattaya Beach and Strolling Street trying to find beggars and unlawful aliens offering flowers, boiled peanuts and sweet.
Authorities stated human-trafficking gangs set ladies with young, unassociated kids to generate compassion and money from travelers.
In the sweep, cops detained 9 ladies with 5 kids ages 2-6 years of ages. All were sent out to the Sriracha Migration Workplace to validate their citizenships and the relationship with the kids. Those unlawfully in the nation will be deported.