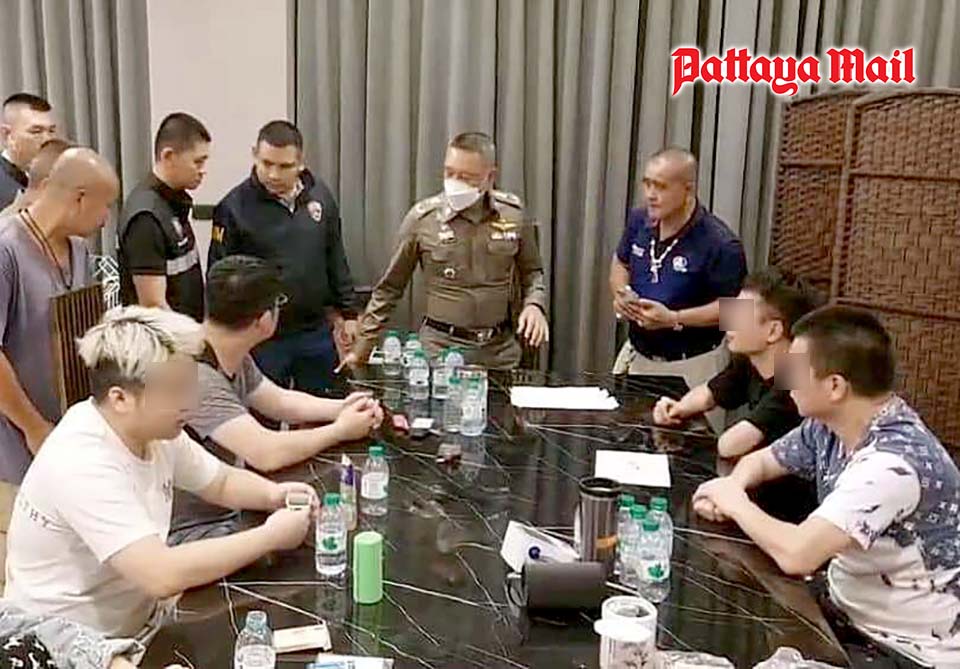 5 Chinese nationals were apprehended when Pattaya-area cops robbed a loan-sharking call center established in a high-end rental house.
Chonburi cops primary Pol. Maj. Gen. Kumpol Leelapraphaporn led Nongpure and Migration cops to the M Mountain Town home leased for 180,000 baht a month April 11.
Supposed ring leader Fu Yin-Ter, 36, Hu Xiao-Wei, 41, Lin Yong-Pin, 29, Ji Liu-Ne, 29, and Tang Wei, 35, were apprehended and charged with either overstaying their visas or working without an authorization. They will be processed for deportation.
Cops likewise took 8 computer system note pads, 12 mobile phone, 50 utilized SIM cards and a list of more 100 victims.
Kumpol stated the call center was targeted at obtaining cash out of compatriots back in China. Banking invoices revealed turnover in the 10s of countless baht.