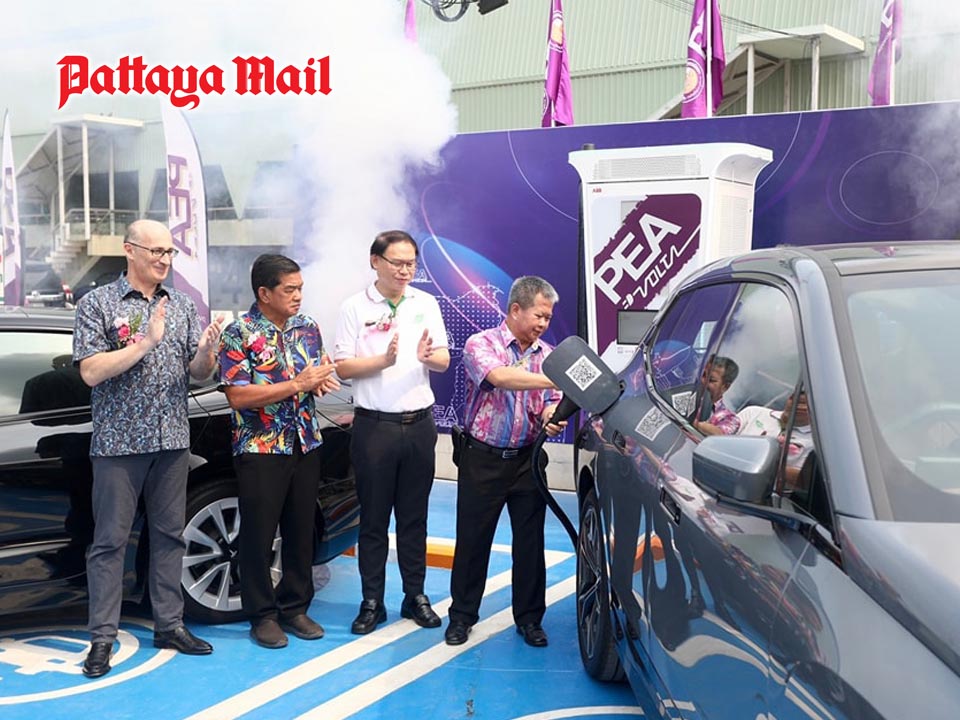 The Provincial Electrical power Authority opened electric-vehicle charging stations in Pattaya to support the nation's growing EV market.
Pattaya Deputy Mayor Manote Nongyai and PEA Gov. Supachai Ek-un opened the 360-kilowatt station at Bali Hai Pier April 11. It is declared to be the most effective charging port in the nation.
PEA prepares to open 150 stations throughout the nation, bringing the overall to 313 in 64 provinces.
The Bali Hai "Super Charge" station is focused on serving higher-performance EV designs and cut charging times.
The energy is establishing a variety of charging stations in numerous sizes and wattage to spread out around the nation itself or through organization partners.