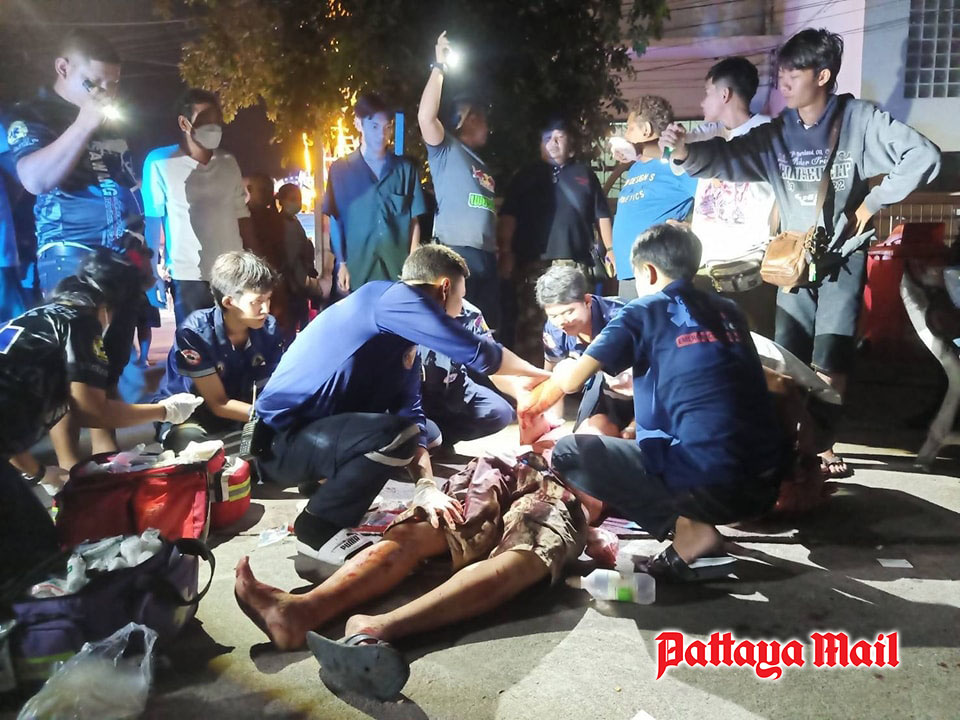 A homeless male was jailed for presumably stabbing another street occupant at a South Pattaya temple fair.
Surapol Kumtan, 45, was nabbed by cops near Wat Chaimongkol Temple where the attack happened April 6. Cops stated he admitted to stabbing the other homeless male, recognized just as "Moo".
The late-30s victim suffered stab injuries from a 20-centimeter blade to his head, shoulder and back. He was dealt with at a neighboring medical facility.
Cops stated Surapol admitted that he and Moo earlier entered an argument over one male bumping the other. Moo delegated enjoy a motion picture at the temple reasonable and, when it was over, Surapol stabbed Moo as he left the theater location.