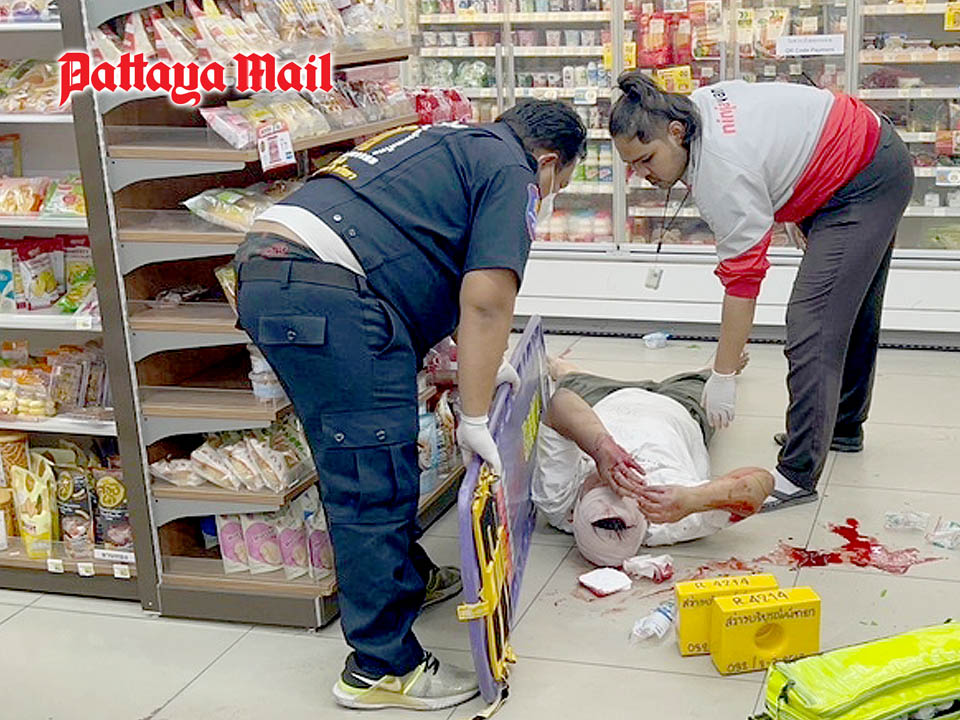 2 corner store clerks were hurt when a Thai guy freaked out with a knife.
Nopanan Kumsit, 53, was apprehended after being clubbed by Jarat Wongsunthon, 55, a motorbike-taxi motorist who concerned the clerks' defense at the Household Mart around 5:30 a.m. March 19.
The 2 unknown workers were dealt with at a neighboring healthcare facility for knife injuries to the neck. Nopanan, struck in the head, was required to Pattaya Healthcare facility.
No intention for the attack on the clerks was not divulged.