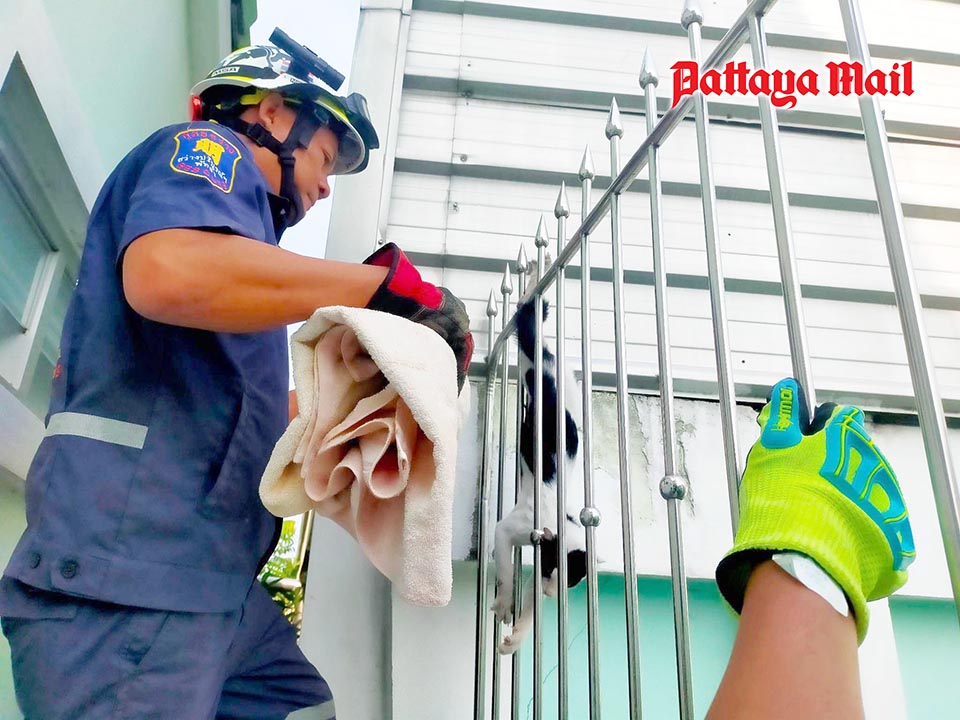 Showing felines do not constantly arrive on their feet, Pattaya rescue volunteers were contacted us to liberate a feline impaled on a steel fence.
Sawang Boriboon Thammasathan Structure officers fortunately required just 5 minutes March 3 to let go the roaming cat stabbed through a front and back leg on the two-meter-high fence in Chalita Town on Soi Cottage 99.
A citizen stated the feline was leaping from a roofing system and missed out on the landing, painfully impaling its legs on the fence's surged top.
She took the feline to a vet for treatment.