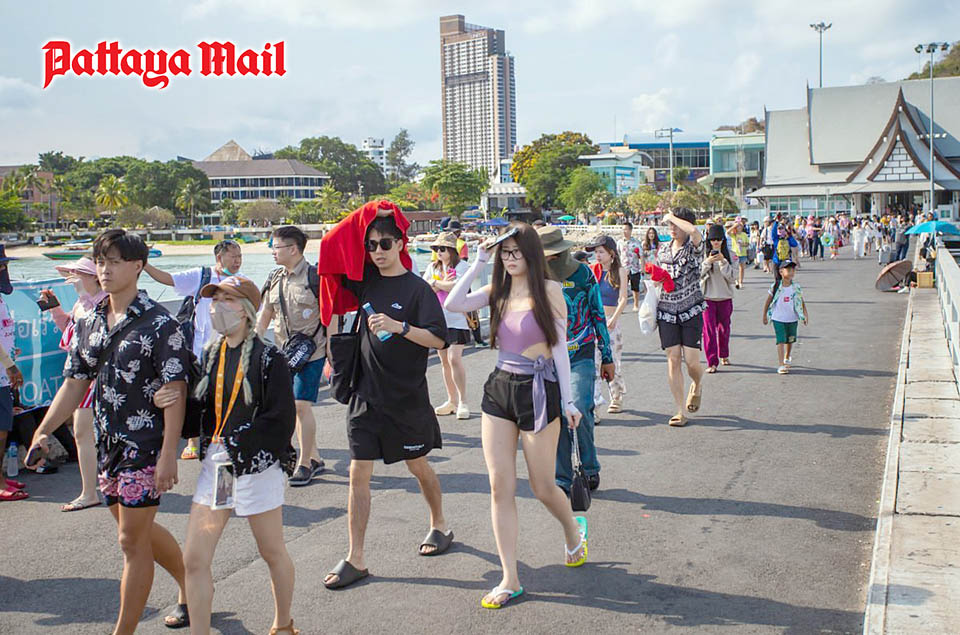 Pattaya and Marine Department inspectors stepped up enforcement of security guidelines with the increase of returning Chinese travelers.
On March 28, Bali Hai Pier had plenty of trip buses bring Chinese visitors. The city set up officers to help with both Thai and foreign travelers.
Marine Department officers have actually been stringent with security and need all travelers to use life vest. They likewise inspected that boats were not overwhelmed.
Pattaya arranged parking for trip buses and personal cars in the multipurpose zone at Bali Hai.