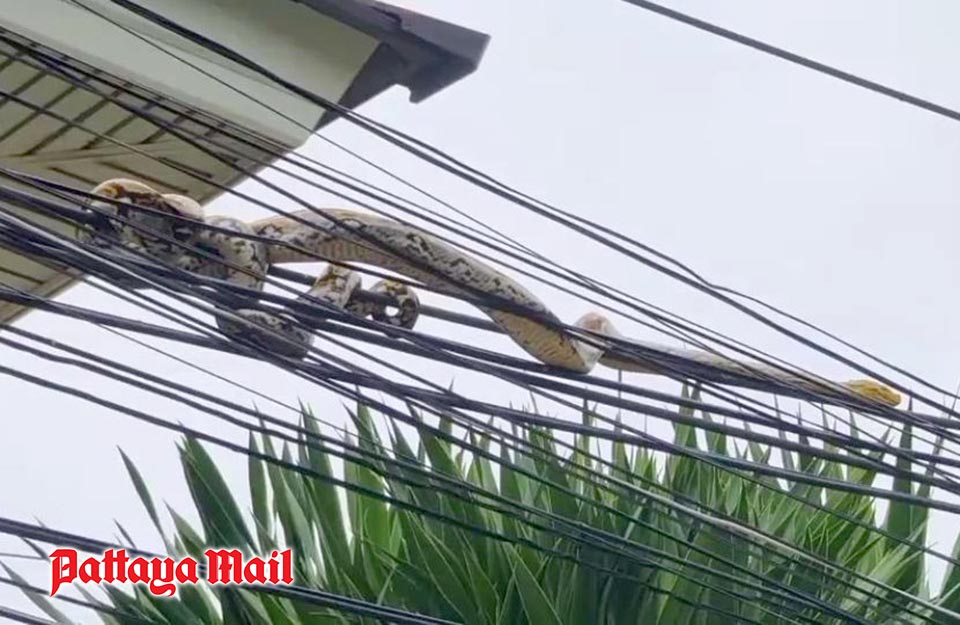 A huge python placed on a high-wire act to prevent capture in Sattahip.
Property Owner Thipparat Petchtaveerat, 54, employed animal control Feb. 7 to get rid of the three-meter snake that had actually climbed up an energy pole in front of her home.
By the time volunteers showed up, the python had actually twisted itself around the wires.
Officers hooked the snakes head, however then invested thirty minutes attempting to pull the snake off the lines without electrocuting themselves. The snake did not go silently, tightening its grip of the wires and urinating on the guys.
Thipparat stated she thinks the python had actually laid eggs in her garden, as she discovered 2 child snakes there just recently.