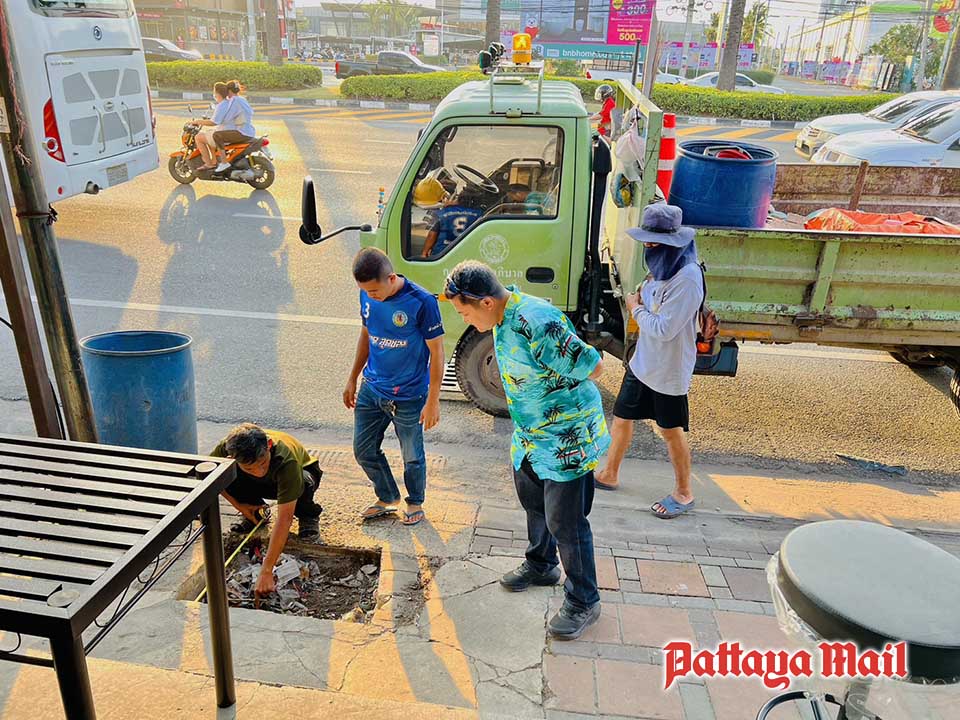 Pattaya street employees fixed drain grates and changed manhole covers taken by burglars.
City Councilman Dilok Thongnak accompanied city employees to the Wat Thamsamakee and Paniadchang neighborhoods Feb. 7 to react to his constituents' manhole-related gripes.
On Sukhumvit Soi 79, burglars had actually taken various manhole covers to cost scrap. City employees determined the drain openings and bought brand-new ones that will be changed quickly.
The group then transferred to Soi Paniadchang where manhole covers and drain grates were banging and clanging each time a car ran over them. Employees releveled the fittings and bonded down the grates to bring relative silence back to the area.