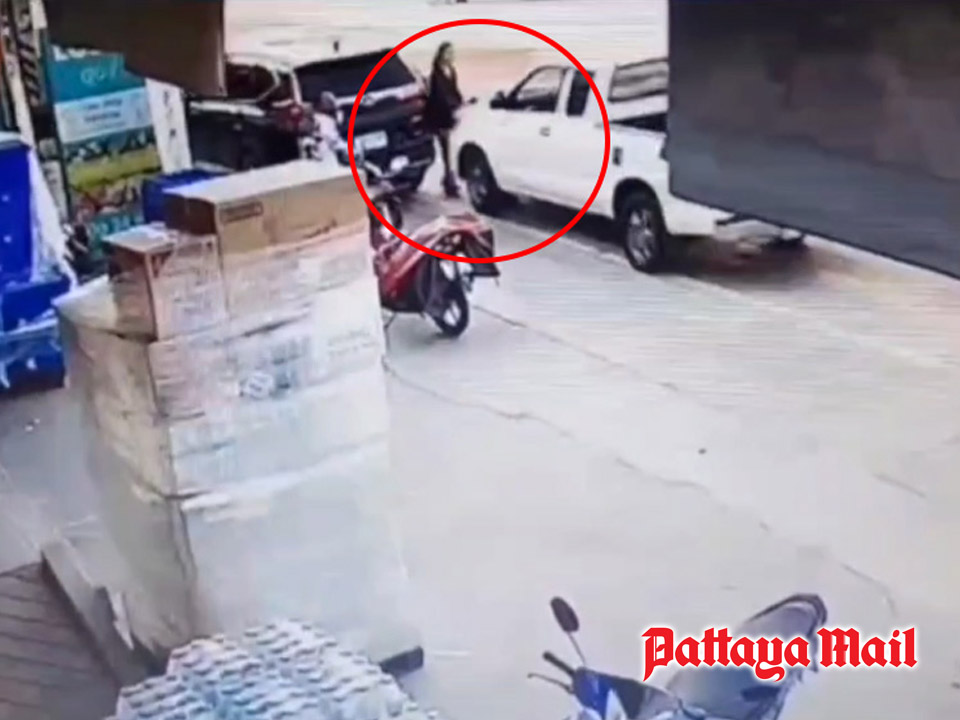 A believed intoxicated motorist hit and eliminated a Pattaya lady as she left her cars and truck in Naklua.
Butsarakorn Pinitmontri Daburger, 47, passed away immediately when she was struck at complete speed by a Toyota Vigo driven by Kiattisak Chenrum Feb. 8 in front of the Lotus's outlet store in North Pattaya.
Authorities implicated Kiattisak of being intoxicated and stated he was slurring his speech. Kiattisak apparently stated he consumed a kratom drink, which is intoxicating in the very same method as marijuana.
His sweetheart, Lukkana Nonsayo, 29, rejected Kiattisak was inebriated.
She informed authorities that the mishap took place due to the fact that a bike cut off Kiattisak's pickup and he swerved to prevent striking it. Rather he struck the pedestrian.
Authorities have video proof and are continuing with their examination with Kiattisak being checked for alcohol and drugs.