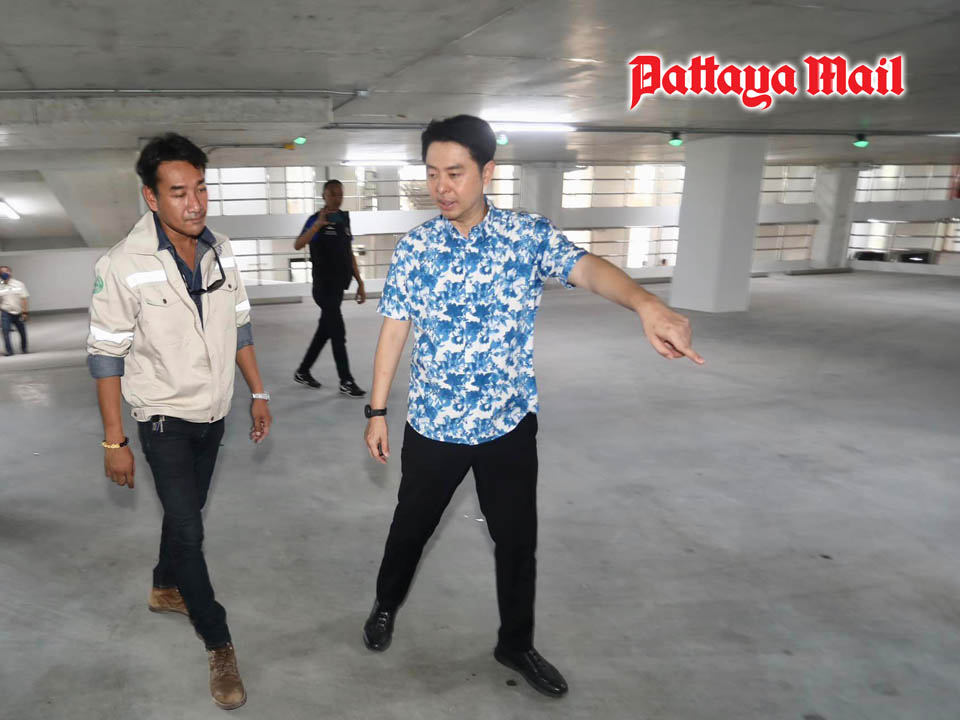 The parking structure at Lan Po Market likely will open in late May.
Pattaya Mayor Poramet Ngampichet checked the garage March 31, examining traffic standards and entryway and exits from the structure, stating that the structure is 95% total.
The garage can hold 215 vehicles and trucks, 98 motorcycles and 6 vans bring handicapped travelers. The hope is the structure will minimize traffic and parking issues around the marketplace. The professional is set to provide the garage May 15.