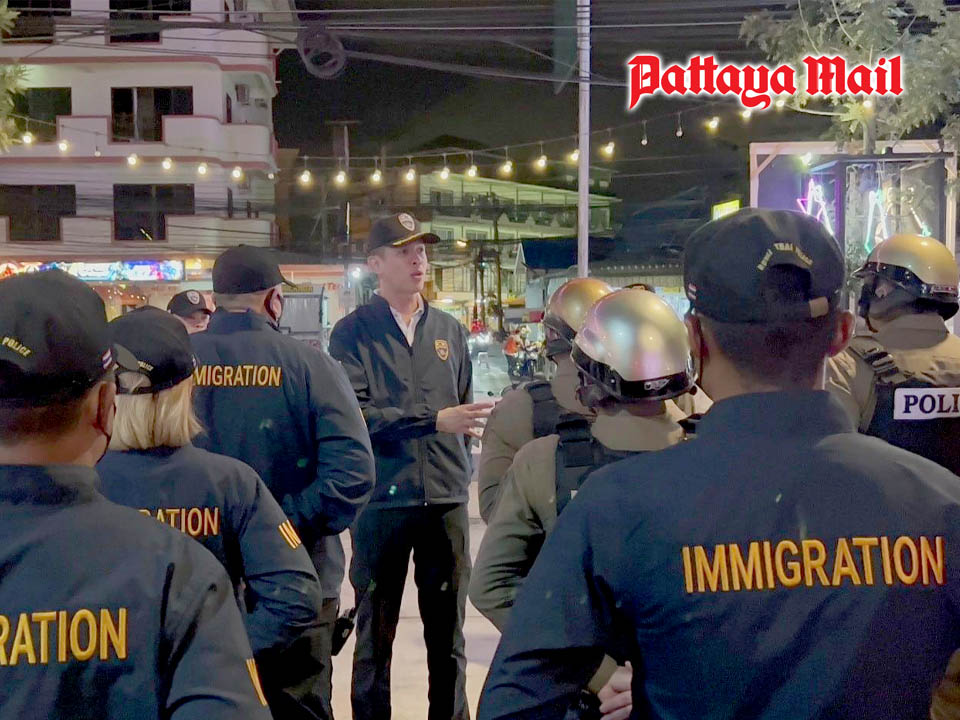 Migration, traveler and Pattaya cops fanned out throughout the city inspecting more bars for minor clients, drugs and weapons.
Chonburi Migration chief Pol. Col. Prinya Klinkesorn dispatched the 50 officers from 3rd Roadway around 11 p.m. March 21.
He then led cops to Soi Bongkot where 2 bars were inspected whether they had appropriate licenses, worker backgrounds and ages, drugs, weapons and prostitution. None were discovered.