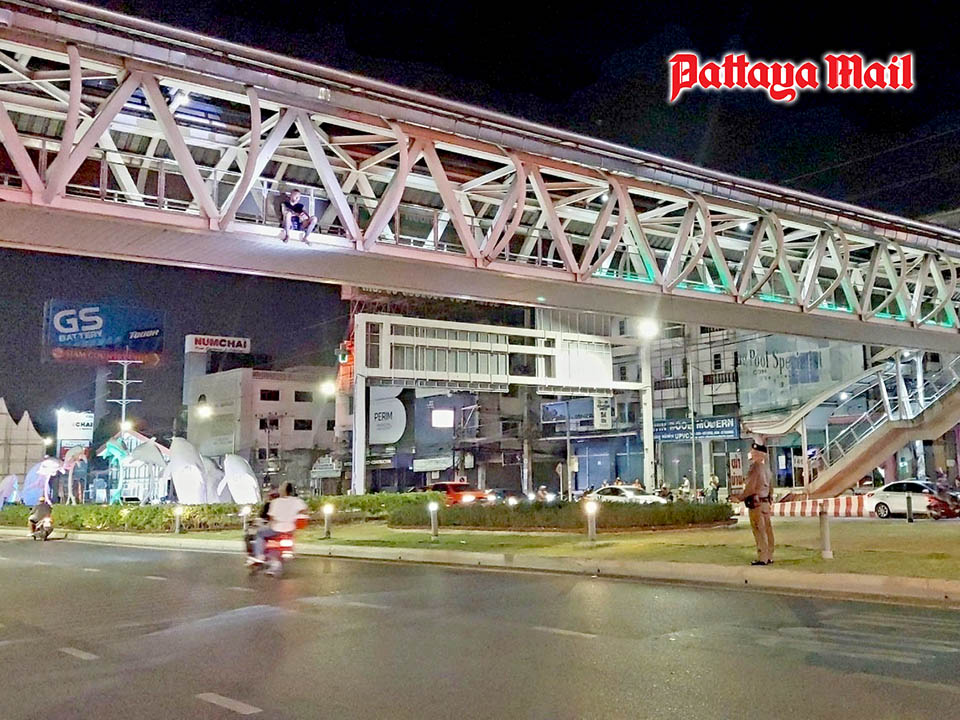 A troubled male was saved prior to leaping to his death from a Pattaya overpass.
Authorities and Sawang Boriboon Thammasathan Structure employees invested more than an hour attempting to talk Panomkorn Saesamrong, 20, below the beyond the pedestrian overpass on Sukhumvit Roadway above the Central Roadway underpass in front of Pattaya School No. 5 March 20.
Settlements were going no place, with Panomkorn declining to participate in talks. Officers lastly sidetracked him enough for rescuers to get the male and pull him to security.
Back on the grand, Panomkorn declined to state why he wished to leap and just wept. He was required to a neighboring health center for psychological assessment.