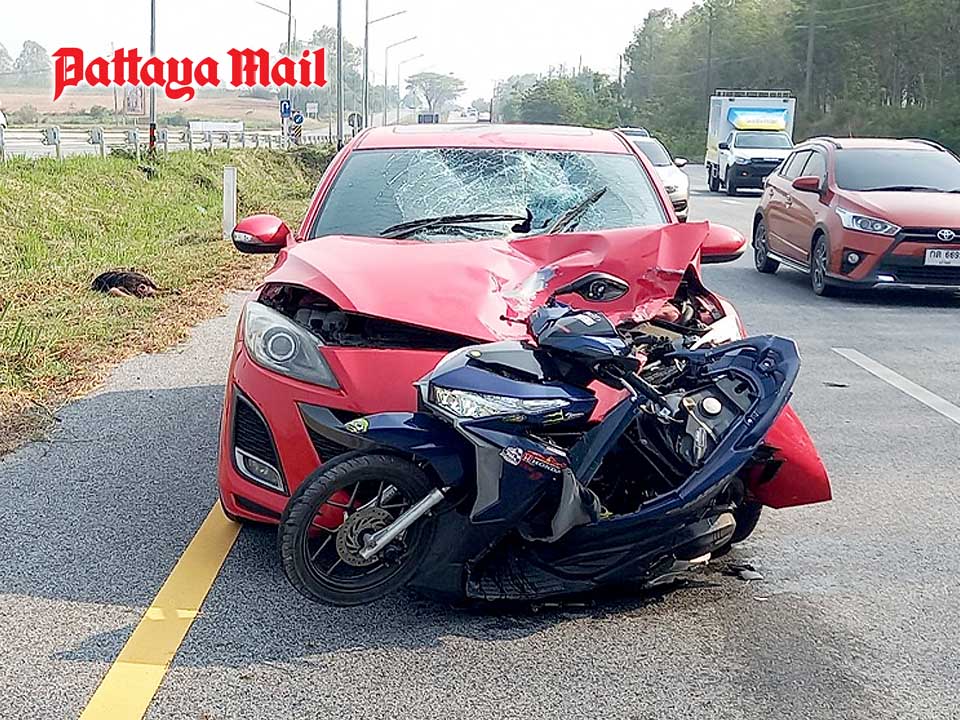 A motorcyclist was eliminated when she cut off a cars and truck and was risen into the typical.
Pranisa Boonmee, 33, passed away at the scene of the Feb. 25 crash on Highway 331 in Huay Yai near Pattaya.
Manachai Chumpol, 32, stated he was driving his Mazda 3 when Pranisa's motorcycle appeared out of no place and cut into his lane. There wasn't adequate time to stop and he struck the bike, sending her flying.
The Honda Click motorcycle was still stuck in the vehicle's grill when authorities showed up.