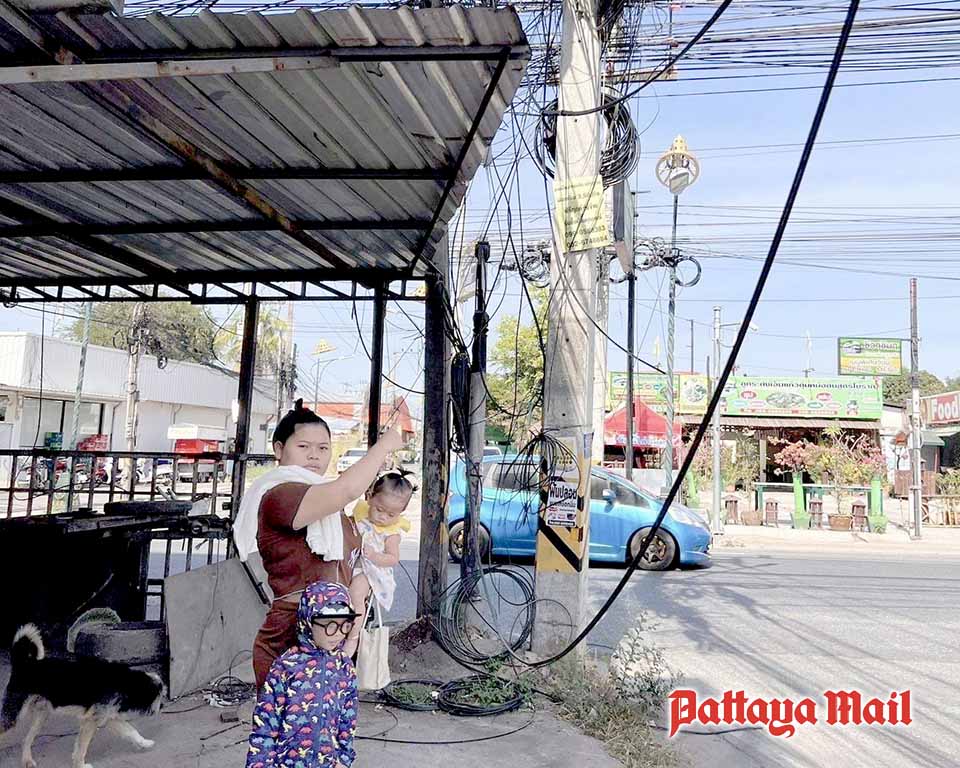 Homeowners of Soi Mab Yai Lia 28, Nongprue in East Pattaya (Soi Nern Plub Wan) are fuming at the non-action by the town to tidy up dead and untidy cable televisions and live wires hanging precariously from the numerous energy poles in the neighnourhood.
A local of the neighborhood holding her infant child madly grumbled to journalism about the deadly risks these wires can trigger to grownups and kids alike. She stated that there is a market close by and numerous consumers ride their motorcycles through the crossway, sig-zagging to prevent getting knotted in them.
She once again asked the powers that be to do something urgently about the danger prior to somebody might get severely harmed of even lose their lives.