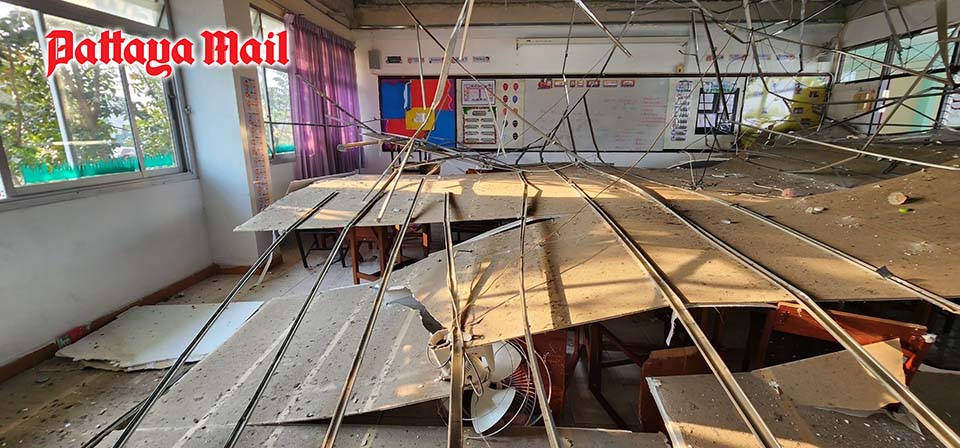 A class ceiling at Pattaya School No. 6 collapsed soon prior to class was to start.
Nobody was hurt. The Mathayom 3 class was closed up until repair work can be made.
Pattaya City Councilmen Jirawat Plukjan and Banjong Banthoonprayuk checked out the school in the afternoon to approximate the expense for repair work.
The majority of the schools in the Pattaya school system are years old and in numerous states of disrepair. Town hall authorities are routinely examining the schools and looking for budget plans to refurbish them.