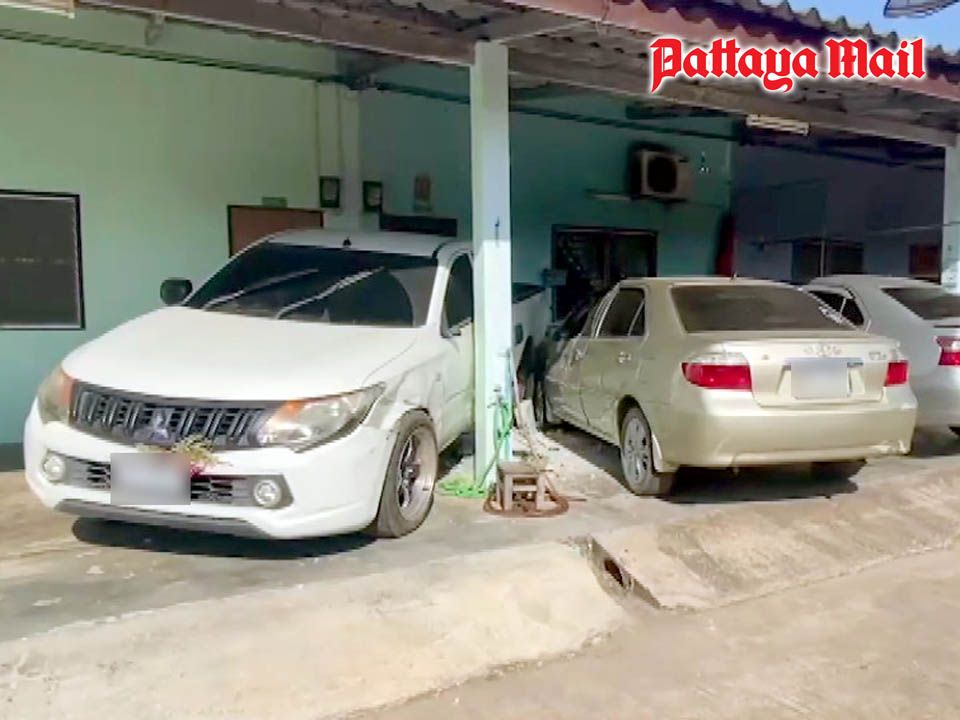 A Chonburi female who backed her pickup into 4 vehicles and a next-door neighbor's home declared the accelerator stuck.
Thichanyachida Taha, 29, stated she was backing her Mitsubishi truck out of the garage to clean it, however the gas pedal stuck. She could not brake and lost control.
The pickup smashed 4 parked lorries and wound up tearing down part of a wall of a next-door neighbor's home on Soi Restriction Angkaew in Nong Yai.
Authorities informed Thichanyachida would be accountable for all damage. She returned house to inspect if she had insurance coverage.