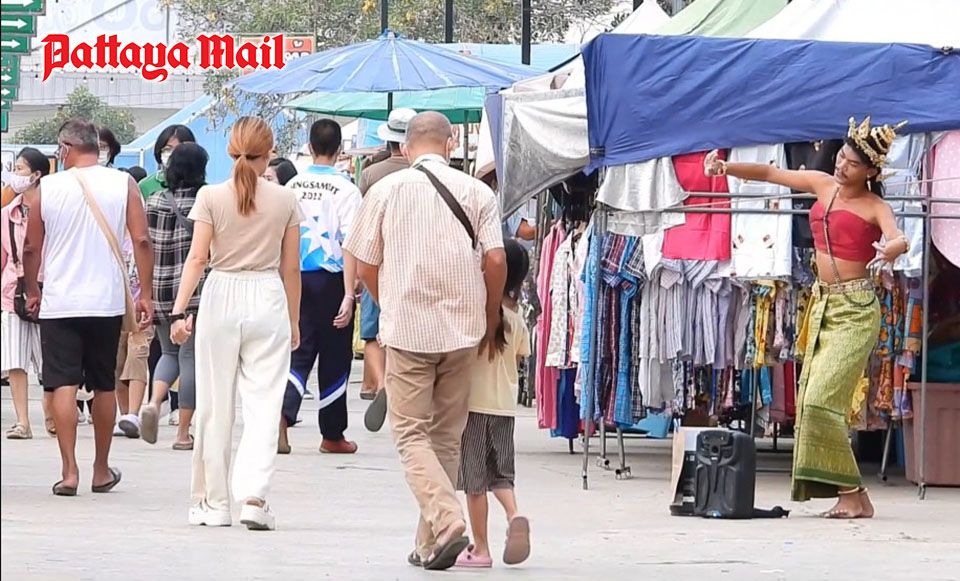 A transgender lady placed on a Thai dancing program at a Sattahip market to raise funds for an event to mark 100 days because her dad's death.
Nattapong Thongnak, 18, placed on a conventional gown while busking at the 700 Rai Market Feb. 20 with hopes of making adequate money to spend for the 100-day merit-making event.
On Dec. 1, her dad passed away in a mishap which triggered monetary challenges for her household. She stated she has might not go to school any longer, and invested her time dancing at markets and carried out at personal functions.
Her household had actually prepared a 100-days ceremony on March 2, at Wat Mai Yoo Sangat in Bang Saray to escort her dad's spirit to the afterlife however they lacked funds. So she needed to busk in the market to raise as much cash as possible for the event.
Nattapong normally copes with her mom in Bang Saray however has actually been alone while her mom tends to her ill granny upcountry.